Imagine a world without healthcare professionals! Or, let's imagine a scenario where a patient in desperate need goes to the hospital only to find out that no doctor or nurse can cater to the patient's requirements.
Why? Because the healthcare facility is understaffed.
This is the worst kind of scenario! Isn't it? Remember the emergency during the pandemic? A massive surge in the number of patients and the increase in hospital admissions? It would all crumble down in a matter of time if it wasn't for the sheer dedication of the healthcare employees.
Healthcare professionals are the heart and soul of the medical sector. It won't be wrong to say that the world will crumble without an adequate workforce, a necessary element to deliver better care and ensure patients' safety.
The severely understaffed Indian healthcare system has 20 healthcare workers for a population of 10,000, as against the WHO-recommended minimum of 44.5. Are we moving towards a chaotic future? Let's deep dive into how, keeping in mind these stats, hospitals can ensure patient safety. 
How To Improve Patient Safety In Hospitals
To boost the healthcare sector with an efficient patient-care delivery mechanism, India needs to implement strategies that address workforce shortages in healthcare, eventually helping raise industry standards.
Ensuring a safer environment for patients is the duty of every healthcare organisation. Let's take a look at some of the ways healthcare organisations can ensure patient safety.
Hiring trained & qualified staff
Training healthcare professionals about emerging technologies
Providing timely care to patients
Double-checking medical procedures to be carried out on patients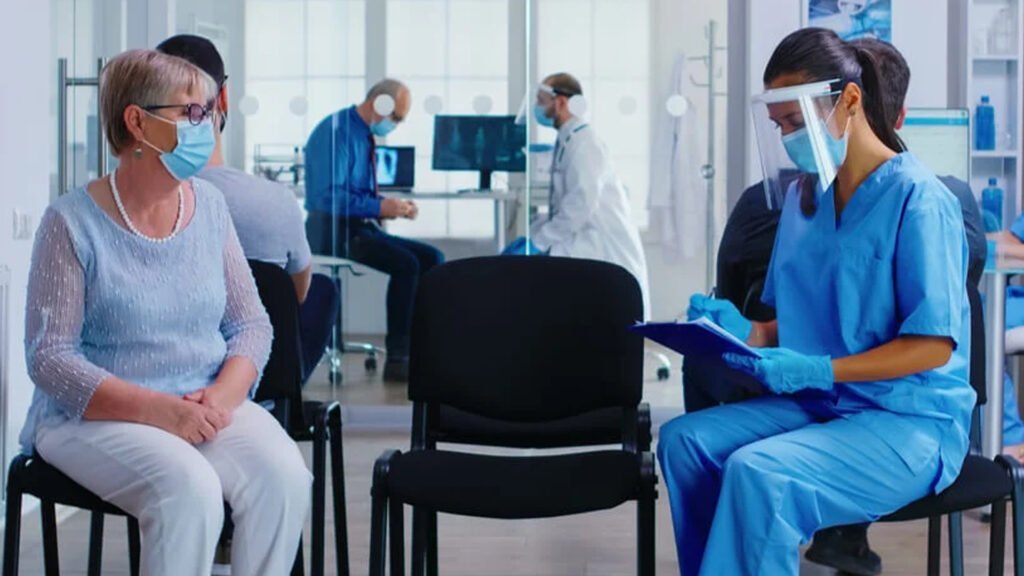 As crucial as it is to understand what must be done to ensure patient safety, it is also essential to know what could go wrong. Let's explain how the lack of staff at healthcare facilities could adversely impact patient safety.
Increased Mortality Rate
Almost 8 million people die annually due to poor access to high-quality care. The statistic is enough to send chills down the spine, and precisely the reason why maintaining staffing levels is crucial at all times.
Better staffing levels are associated with reduced mortality rates. A study revealed that increasing the registered nursing staff by about an hour for each patient every day could potentially reduce the risk of death by 3%.
Decision-Making Under Pressure
Healthcare is a very hectic sector, with professionals having a huge responsibility to deliver high-quality patient care. And in a fast-paced industry such as this, healthcare professionals often face the dilemma of making life-altering calls. Decision-making is one of the most challenging things to do, especially in an emergency or when someone's life is at stake. However, poor staffing can adversely impact decision-making since the existing staff cannot handle high patient volume. Understaffed facilities with stressed and overworked healthcare professionals have a huge burden to deliver top-quality patient care.
Medical Errors Due To Stress
According to a study, an estimated 5.2 million medical errors occur in India annually. Even a small error by healthcare professionals could be life-threatening.
Medical negligence often transpires due to immense work-related stress or a lack of trained professionals who can lend a helping hand during a crisis and help improve patient outcomes. Lower staffing levels tend to put so much pressure on the existing staff that they find themselves in situations and making errors in judgement.
Poor Quality Service
Patient satisfaction levels are one of the best ways to measure the service quality of any healthcare institution. A patient could be dissatisfied due to several reasons, such as poor service quality, feeling ignored by the healthcare professionals, and increased wait time in the healthcare facility, among other numerous reasons.
Better service quality boosts patients' satisfaction levels, leading to healthcare institutions commanding a better position in the market and enjoying a higher turnout of patients.
Delayed Care To Patients
Workforce shortages in healthcare often impact the course of patient care delivery. The chances of mortality increase with delayed care, which goes against medical ethics, providing timely access to patients in need. Hospitals running low on skilled medical staff find it challenging to cater to patients' needs in a timely manner, resulting in delayed care.
Maintaining appropriate staffing levels is crucial for healthcare institutions at all times, and with Jobizo, this is now easier and faster. Jobizo is India's first healthcare HR-tech platform for a flexible workforce, a long-awaited dream of India's healthcare institutions and a much-needed answer to the increasing workforce crisis.
Through Jobizo, healthcare institutions can discover industry talents and hire qualified on-demand professionals ready to deliver services and work closely as per the requirements.
Whether you are a healthcare institution looking for qualified candidates to fulfil emergency requirements or seeking temporary services of on-demand workers in the absence of permanent staff, Jobizo can help you find workforce in a hassle-free manner. Sign up as an employer today and usher in a new recruitment era with Jobizo.