Let's begin with a startling fact!
Besides 550 new medical colleges, India needs an additional healthcare workforce of 7.4 million by 2030. That's a huge demand to be catered to and hence the supply should be in abundance. Let's read further to understand the demand and supply circle in depth.
The workforce is the backbone of the entire healthcare system. And despite being a necessity, the need to address the widening gap between the demand and supply of the healthcare workforce often goes unnoticed. Perhaps, the need to strengthen the healthcare workforce is only realized during an emergency. Like we did during the pandemic!
It won't be wrong to say that the shortage of qualified and talented healthcare professionals has put India's healthcare sector under immense pressure.
Hospitals are an integral part of the healthcare system, especially during a crisis like Covid or a natural calamity, and have huge responsibilities such as maintaining the existing standards and continuously raising the bar of patient care delivery.
On one hand, the Covid-19 pandemic did reveal numerous glaring loopholes in India's healthcare sector, highlighting the lack of readiness, whereas, on the other hand, India's healthcare institutions and workforce rose to the occasion to withstand the pandemic.
Despite the hiccups, India's healthcare sector has grown by leaps and bounds, showing no signs of slowing down. A report indicates it is expected to reach $132 bn by 2023. An inevitable number which is a result due to the increasing health concerns and more aware patients.
There is a continuous surge in the number of patients owing to lifestyle changes, greater health awareness, the prevalence of chronic diseases, medical advancements, etc., which eventually means a more robust workforce would be the need of the hour to fulfill the increasing patient needs.
The demand for a talented workforce is rapidly rising, but there is a big question about the ability to fulfill this growing need. Let's take a deeper understanding of how concerns surrounding workforce shortages in healthcare can be addressed.
Hire On-Demand Professionals
Healthcare institutions often have to deal with a workforce crunch due to unpredictable patient turnout, more so during a crisis. However, healthcare institutions can gear up for an emergency by hiring on-demand workers without stressing over the cost of hiring a full-time employee. This helps them to provide timely patient care while keeping the increasing fixed costs at bay.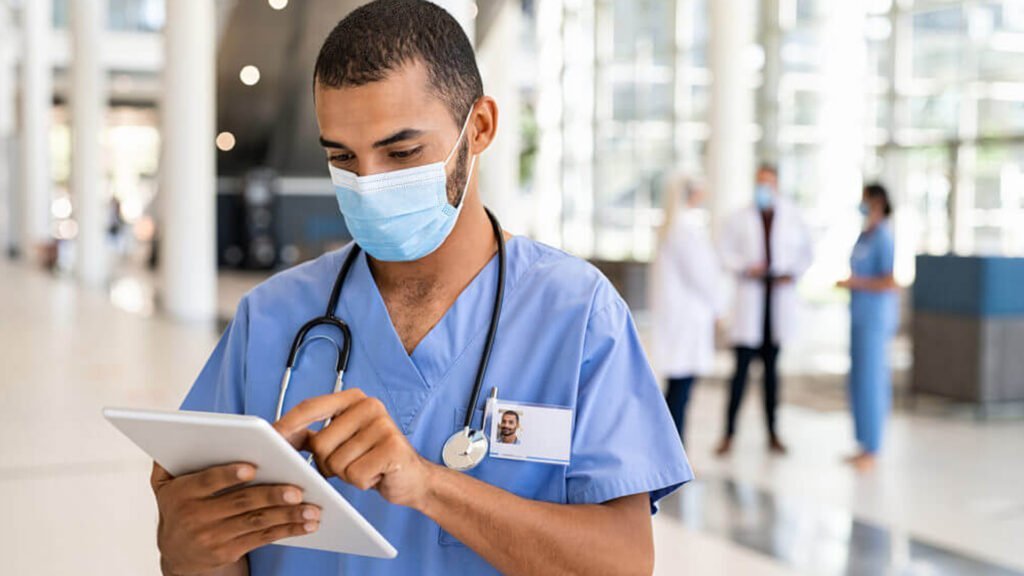 Attractive Compensation
Poor compensation is enough to severely affect employees' motivation and productivity, whereas appropriate remuneration is one of the factors that keep their morale high. Healthcare institutions must offer their hardworking staff an industry-standard pay structure that increases satisfaction levels towards the job.
Amidst cut-throat competition, healthcare institutions can attract top talent by providing good remuneration along with monetary and non-monetary incentives.
Lack Of Upskilling Opportunities
Healthcare institutions will have a hard time raising the bar of patient care unless employees broaden their skillset. As technologies evolve, staying updated or developing new skills is necessary to stay ahead amid growing competition. In that regard, healthcare institutions can provide career development programs to employees to enhance their performance at the workplace.
Every day, newer technologies are being introduced to boost hospitals' operational efficiency, and healthcare institutions can help their employees embrace this transition with the help of training programs for improved patient outcomes in the foreseeable future.
These are just some of the ways through which healthcare institutions can help bridge this widening gap. Healthcare institutions must collectively step up to the industry's rising demand for talented professionals and address the concern surrounding workforce shortages.
But the long-awaited dream of having a platform that helps India's healthcare institutions fulfill their rising human resource demand has finally been met with Jobzio.
Jobizo is India's first healthcare HR-tech platform for a flexible workforce, where healthcare institutions can find talented, qualified professionals ready to deliver services as per their requirements.
In a crusade to build a better tomorrow for the healthcare industry, Jobizo has brought healthcare employers (web app) and professionals (mobile app; Play Store/App Store)together on its common platform, where they can find each other in a hassle-free manner.
Jobizo is a technological revolution that ended India's healthcare industry's long and agonizing wait for a flexible recruitment platform. From helping healthcare institutions hire on-demand workers as per need to ensuring professionals are offered industry-standard compensation through its transparent platform, Jobizo is an answer to all healthcare staffing-related concerns.
With Jobizo's discounted cloud-based training programs, healthcare institutions can encourage employees to strengthen their skill sets as well with changing times.
The healthcare industry has suffered long enough due to workforce shortages, but with Jobizo, institutions can finally fulfill their on-demand staffing needs without worrying about recruitment costs and necessary background checks. Take a step forward, sign up as an employer today, and find talented professionals on an on-demand basis.