India's healthcare industry has witnessed sharp growth since 2016, with a CAGR of around 22%; it could reach USD 372 Billion in 2022.
The healthcare sector in India has come a long way and is continuously improving its patient care services. According to a report, India has the potential to generate an astonishing $774 billion in revenue and create 12 million jobs by 2030, with an estimated investment of $217 billion in the healthcare and allied sectors.
The reach of public health service providers in India has been significantly limited, and that's where private players have a more prominent role due to play since patients extensively rely on them. According to the NSSO health survey 2017-18, around 42.5% of health-related ailments have been treated by private doctors/clinics, whereas only 30.1% by public hospitals and 23.3% by private hospitals.
Small medical clinics are less crowded and offer cheaper alternatives compared to hospitals. So let's take a deep dive and understand why small clinics should hire part-time workers.
Why Should Small Clinics Recruit Qualified On-Demand Workers?
Recruiting talented staff is the first step in delivering better services to patients. Hospitals always need competent professionals to provide high-quality services to patients, and medical clinics are no different. Since small clinics often face budgetary issues, hiring full-time workers may not be the right thing to do.
In that scenario, hiring on-demand workers is their best bet to fulfill all the requirements and simultaneously grow amid tough competition. This way, small clinics can step up in times of crisis by hiring on-demand workers while increasing their patient base without stressing over the cost of full-time workers. In addition, a satisfactory experience with the staff and services will strengthen the foundation of a life-long relationship. Therefore, there's a good chance that patients will return for better quality services. 
Let's understand how hiring on-demand healthcare professionals can help increase small clinics' revenue and patient base.
Handling Multiple Patients
On-demand hiring offers flexibility to employ and compensate part-time workers per industry standards, which helps meet the workload. Thus, when small clinics have the ways and means to hire on-demand workers, they reduce their expenses and have a qualified workforce ready to deliver services and handle multiple patients despite any emergency.
There is a constant demand in the market for skilled healthcare professionals, and hiring locums can help small clinics keep up with the rising demand, resulting in an improved patient inflow and increased revenue.
Encourage Positive Reviews
Online reputation matters in today's digital world, so much so that patients decide which clinic or hospital to visit based on online reviews. Since the digital world has become the gateway to the world, it is imperative to ensure top-notch health services and take constructive criticism in stride.
Clinics shouldn't leave any chance asking for patient reviews and ratings as it helps them rank better on search engines while bringing in more business. Additionally, positive reviews are bound to follow when clinics fulfill patients' expectations and deliver satisfactory services with the help of their skilled staff.
No Fixed & Overtime Costs
Fixed and overtime costs drive employers' expenditure. Hiring full-time employees lead to high fixed costs, and small clinics can curb this monthly expense by hiring on-demand workers. Hence, small clinics can seal the deal by only paying hired locums for the contracted days, eventually saving the extra amount they may have spent on hiring full-time professionals. Thus, reducing the expenditure to run the clinic and can rather spend it on integrating new technology and buying the latest medical equipment, among others.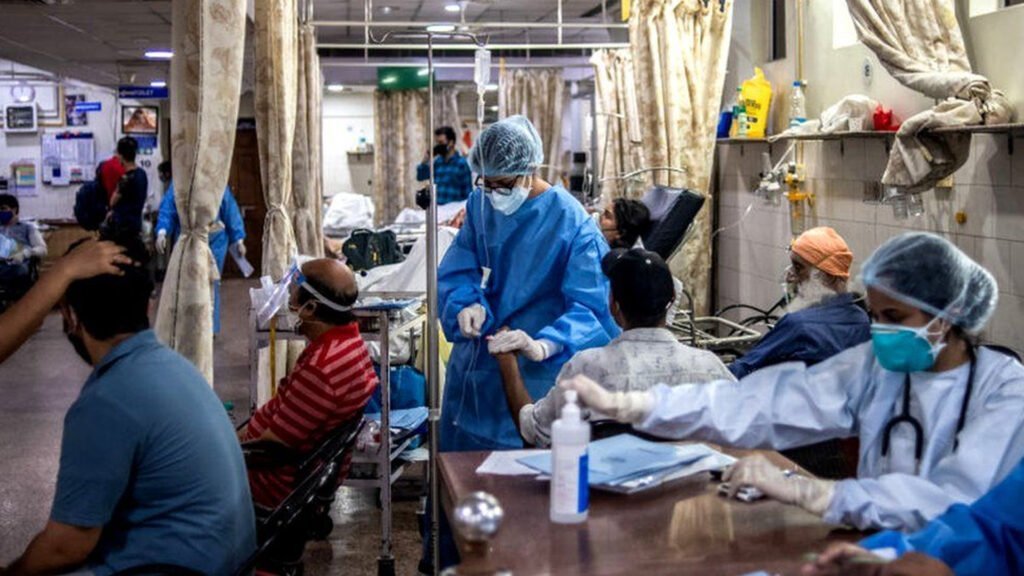 Conclusion
And if your clinic is looking to stay ahead of the competition, then there is no better platform than Jobizo. It is India's first digitised flexible healthcare recruitment platform helping healthcare institutions and qualified professionals find each other.
Without worrying about additional costs, small clinics can tap into the right talent and market requirements with Jobizo. They can hire talented locums to deliver better patient care as per their needs without worrying about the additional costs involved with recruiting full-time professionals.
Register on our web app today, and stay ahead of the curve.