The Indian healthcare sector is one of the fastest growing, contributing significantly not only in terms of revenue but also in terms of employment. It is clear that in the long-term demand for health workers is set to increase. In a recent blog, we looked at how massive growth in the healthcare industry in India is going to lead towards tremendous job creation.
There is ample room for more medical professionals in the country. India has only 3.3 qualified allopathic doctors and 3.1 nurses and midwives per 10,000 population—well below the World Health Organization (WHO) benchmark of around 23 doctors, nurses, and midwives per 10,000.
Why Has This Trend Emerged?
Across the healthcare industry, the demand for locum tenens positions is increasing. What is driving the demand for locum tenens Physicians and Advanced Practitioners, and how is this influencing the medical industry? Let's checkout.
In recent times, the evidence of this was seen quite severely. During Covid, demand for doctors skyrocketed and due to unavailability of doctors and nurses, many people lost their lives.
A rise in demand for doctors and nurses is also seen during the spread of seasonal diseases like dengue and flu. These diseases infect thousands of people every year. As a result, hospitals see a wave of new patients that need to be taken care of.
In response to this, the trend of Locum Tenens jobs has emerged.
What Is A Locum Tenens Job?
Locum Tenens is a Latin phrase that means "to hold the place of". It refers to the practice of temporarily filling a vacant position in a healthcare facility by a qualified professional.
Due to reasons mentioned above, a surge in demand for healthcare professionals is seen at a certain time of the year. However, this demand is temporary and subsides at the end of season.
Therefore, it becomes infeasible for medical employers to hire professionals on a permanent basis.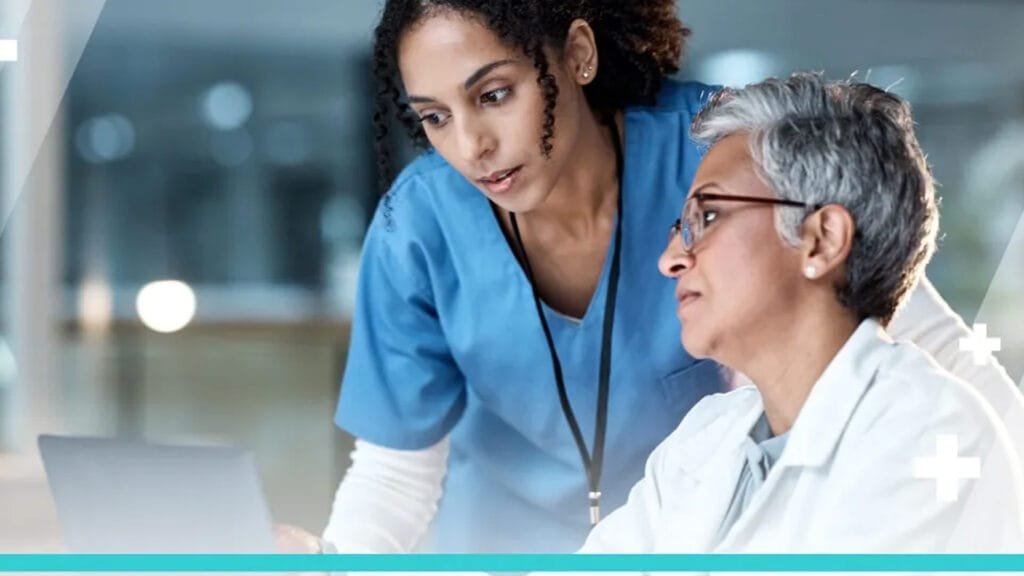 Benefits Of Working A Locum Tenens Job
There are clear benefits for medical employees to work Locum Tenens job:
Flexibility: they can choose when, where, and how long they want to work. They can also explore different specialties and settings without committing to a permanent contract.
Income: they can earn competitive rates and enjoy perks such as travel expenses, housing allowances, and malpractice insurance. They can also negotiate their own terms and conditions with the employer.
Experience: they can gain valuable skills and knowledge by working in diverse environments and with different patient populations. They can also expand their network and build your reputation in the industry.
Satisfaction: they can make a positive impact on the communities that need their services the most. They can also enjoy more autonomy and control over their work-life balance.
Why Jobizo Is The Leading Provider Of Locum Jobs
Before 2021, If you were interested in Locum Tenens jobs, you had to find and register with a reputable agency that could match you with suitable opportunities. The registration process was tedious due to the manual process of taking interviews and verifying credentials.
Another option was to look for open positions on job boards. But these boards prove to be unreliable and usually supply surpasses demand by a considerable margin.
However, in December 2021 Jobizo was launched. The platform has made it easier than ever to find ad locum job opportunities.
During Covid, it was evident that traditional healthcare recruiters cannot respond to fluctuations in demand. These institutions were thus unable to assist hospitals in adjusting to a skyrocketing need for medical workers.
Jobizo puts a special emphasis on making it easy for medical employers to find ad locum healthcare workers to adjust to changing market conditions.
Through the use of advanced machine learning algorithms and AI, it automatically aggregates suitable jobs for a candidate based on their geographical location and experience. Moreover, the system also automatically verifies the credentials of candidates before onboarding them on the platform.
With Jobizo, searching and booking locum jobs becomes convenient with 100% payment transparency.
Employers can also post jobs and track metrics like received applications, scheduled interviews etc. through an easy-to-use dashboard.
Locum Tenens jobs can be a rewarding and fulfilling career option for healthcare workers who want to explore new horizons and make a difference.
As a healthcare worker, if you would like to reap the benefits that come with working on a Locum Tenens basis, then download the Jobizo app from your preferred app store today.