On January 27 2020, the first case of COVID-19 in India was detected in Kerala. 657 cases later, on March 24, Prime Minister Narendra Modi announced the country's first lockdown in a televised address to the nation.
A year later, the total tally of cases stood at more than 1 Crore with a death toll of 160 thousand. The worst time had not even begun yet.
Indeed, the nation suffered many problems during this time.
The largest of them being the skyrocketing demand for healthcare workers and staff shortages in the healthcare industry. The gap between the supply and demand of healthcare employees was widening with an unprecedented pace.
To address these widespread shortages of healthcare staff, on December 6 2021, Jobizo was born, with an idea to build a technology driven Job platform specifically for the Healthcare Industry and revolutionising it by introducing the concept of Gig Workforce model!
The traditional channels of healthcare hirings were clearly not able to function under the crisis and provide adequate supply of suitable candidates. Jobizo solves this problem by directly putting only verified and qualified medical employees in touch with the employers.
However, this solution was presented with a few challenges. It was difficult to gain the audience's trust mainly due to:
Changing their mindsets to use an innovative technology
Changing conventional processes: Medical hirings are largely a manual process done by agencies
Winning people's confidence on the sophisticated machine learning algorithm.
Jobizo took these challenges head on. It eliminated the recruiting agencies charging hefty amounts and directly put the candidates in touch with the employer. Initially, the employers were not able to trust these candidates as they had not been verified by an agency first.
But Jobizo's machine learning algorithm verified the credentials of the candidate first and only then recommended the most suitable ones automatically. It took time but once people were able to trust the technology, Jobizo became a step closer towards the goal of closing the gap between supply and demand of the healthcare workforce.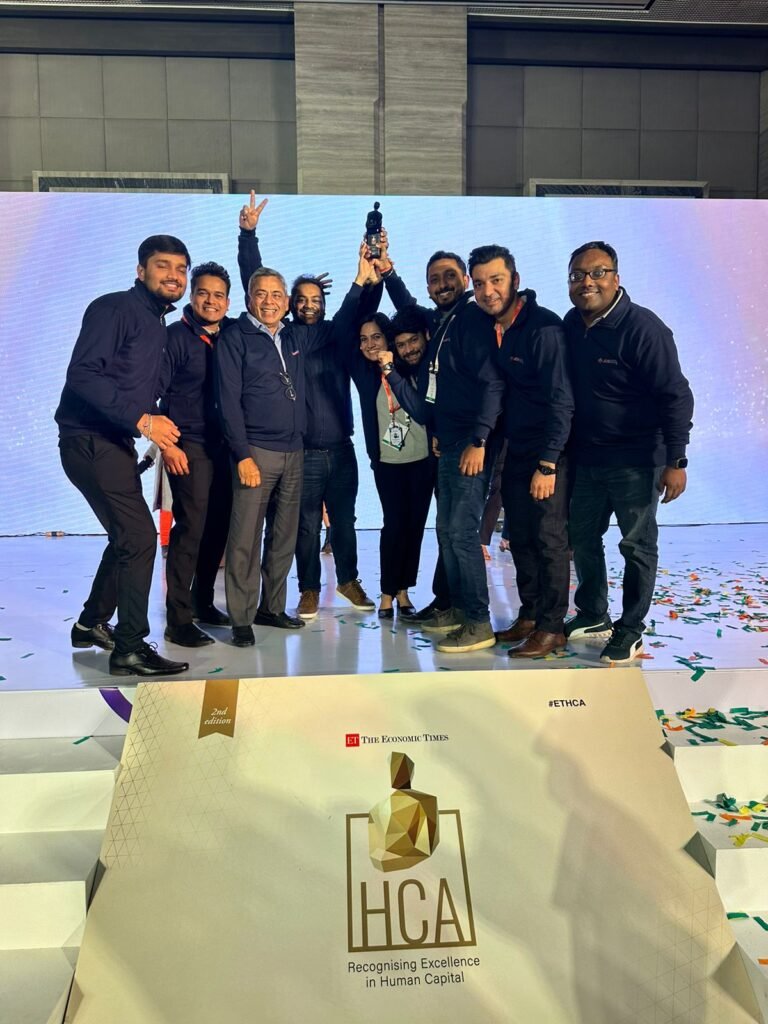 Gaining trust in an uncertain market
Gaining trust wasn't easy either. To do so, Jobizo created creative social media campaigns that educated stakeholders about the technology and how it worked.
Not stopping there, Jobizo team set up meetings with healthcare employers to personally give them free demos showcasing the platform and its capabilities.
It even went as far to put Jobizo ads on auto-rickshaws across Gurgaon region. This enabled them to reach more people at a faster rate.
Once, healthcare institutions witnessed the marvel of the Jobizo app and how streamlined the process of hiring had become, they were instantly on board.
After hospitals and other healthcare institutions were on-board it was time to target the workforce. Nurses were shown demonstrations of the app giving them first-hand accounts of how revolutionary Jobizo is for their careers.
Jobizo had a simple model to work on. They provided maximum flexibility to medical organisations and generated maximum employment for the healthcare workforce.
Workers could be hired on a locum, leasing or permanent basis which allowed flexibility and reduced the operational costs borne by institutions.
But the skies were not yet clear for Jobizo. Being pioneers of this business model, the founders were anxious if the market would adequately respond to it. Healthcare recruitment market was quite scattered and adaptation of technology still proved to be a big roadblock.
Fortunately, the market responded well, And just within the first 3 months of Jobizo's existence, it had delivered additional 15,000+ hours of patient care. Clearly, the market was in dire of need of a solution like this.
Success and Industry Recognition
A year later, the team which started operations with just 2 employees is now more than 40 heads strong. Clients from different industries have benefited from the professional healthcare workers made available through Jobizo.
However, there was something big coming for Jobizo. Towards the end of 2022, Jobizo had been nominated for the Economic Times Human Capital Awards under the "Startup Of The Year" Category. That in itself was a big achievement but it does not end here.
And in February 2023, Jobizo was awarded the gold trophy as Startup of the Year by Economic Times Human Capital Awards, gaining recognition for its literal live saving impact on the healthcare industry.
The award was a clear indication that Jobizo had been successful in its goal, that is to close the gap significantly between supply and demand of medical professionals.
The Economic Times Human Capital Awards are a coveted achievement by startups across industries. They aim to inspire leaders to grow their human capital by investing in their people, processes & culture.
The Bigger Picture
The awards define their mission as enabling India in transforming its unlimited human potential into human capital, thus driving productivity, innovation & growth across businesses.
Jobizo has done just that. As a startup, it has directly created jobs by successfully running its business operations & also connected many deserving candidates with various employers. Thus, creating a multiplier effect in the healthcare industry.
Be it small clinics or nursing homes, multi speciality hospitals, airlines or even logistics companies, Jobizo is proud to deliver quality healthcare staff and save lives along the way.
Using the power of artificial intelligence and machine learning, Jobizo identifies the right healthcare worker for the organisation according to their qualifications, credentials, work experience and location.
Traditional channels of hiring were time consuming and tedious but with Jobizo, clients get access to a terminal through which they can directly communicate with the candidate: schedule interviews and track status of jobs posted and applications received.
The journey for Jobizo has just begun, however. It has plans of expanding its footprint outside of Delhi NCR to other major cities of India. The city of Bengaluru, the technology capital of India, is the next target for Jobizo to embark upon.
Although, much work is left to be done inside India. Jobizo is not settling there. Collaborating with TimePro, it is expanding its horizons to the international arena as well. Through this collaboration, Jobizo aims to train Indian healthcare professionals to work in reputable NHS institutions in the United Kingdom.
For Jobizo, many more fruitful years of delivering quality patient care to its happy clients are yet to come.
If you are an employer looking to recruit competent healthcare professionals, check out our web app! 
For healthcare professionals searching locum tenens/permanent positions, we designed an easy-to-use app (Play Store/App Store)