In 2020, the ongoing Coronavirus pandemic struck the world in an unprecedented way, leading to chaos at hospitals and loss of life—a time when every country realised the importance of strengthening their healthcare workforce.
Clearly, nurses comprise a considerable part of the healthcare workforce in India and are well-trained to provide care and administer treatment to patients.
In 2020 on the occasion of International Nurses Day, Indian Medical Association highlighted the importance of the nursing profession and how they are bridging the gap between science and the human touch and handling patients with compassion.
According to the nursing and midwifery professional organisations, India would require 4.3 million more nurses by 2024 to meet WHO norms.
This rampant shortage of nursing staff in India eventually impacts the healthcare system, leading to a crisis-like situation. Also, being a nurse is not an easy job; they face numerous challenges on a daily basis.
Let's look at all the challenges the nursing workforce has to go through almost on a daily basis.
Staff shortages
High burnout
Lack of supportive employers
No cross-training availability
High patient ratios
Lack of career advancement opportunities
Chance of infection and mortality
Declining mental health
Poor work-life balance
Longer shifts
These challenges are widespread, and nurses often face opposite circumstances, which further elevates their stress levels.
But empowering these nurses could be the solution, which India collectively needs to work on. Here's why empowering the nursing workforce is necessary to strengthen India's healthcare system further.
Enhanced Patient Care & Satisfaction
Better patient care is the healthcare sector's main priority and ultimate goal, and nurses being efficient responders, can help facilities deliver that without any hassle. Improved patient satisfaction raises the standard of healthcare institutions in providing better care and improving the overall healthcare experience. Hence, nurses have an essential role to play.
Quick Response To Emergency
Nurses are well-trained to respond to emergencies and help healthcare facilities deal with increased patient flow. The quick response by nurses is critically essential in testing times, helping healthcare institutions run emergency operations smoothly.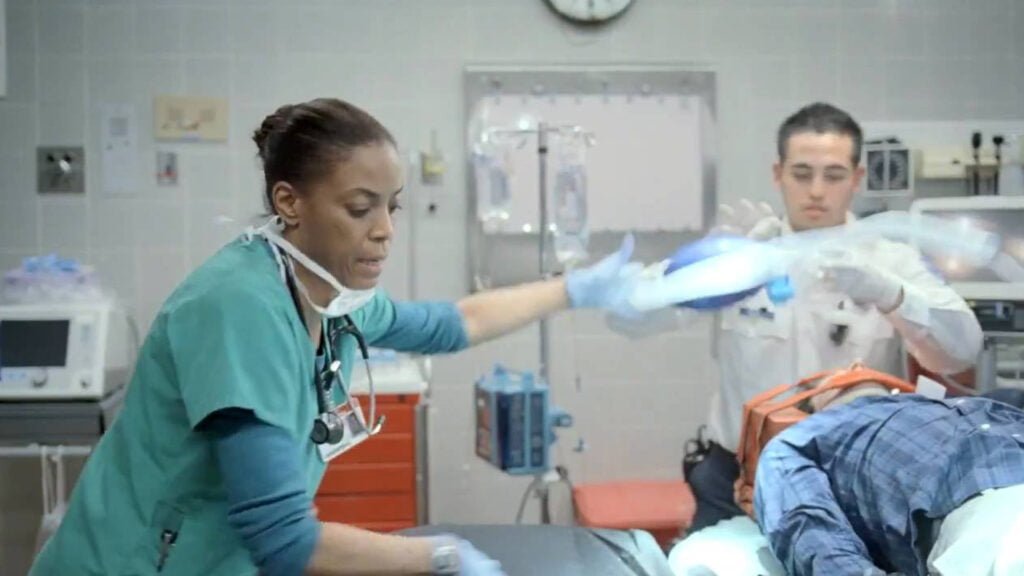 Trained Nursing Workforce
A trained workforce is vital for the healthcare system to run efficiently. Nurses are the backbone of the healthcare system, and having qualified nurses can significantly boost any healthcare facility's day-to-day work.
Empowered Nurses, Empowered Nation
Nurses play a crucial role in delivering primary care. The road to recovery can sometimes be long and lonely, boosting patient stress levels, and nurses understand this as the caregiver. Therefore, nurses ensure that not just patients' physical health but their mental well-being is intact too.
Therefore, healthcare and government authorities should foster an environment for nurses to boost their professional careers so that the next generation finds the profession attractive and rewarding.
Let's dive deeper into a nurse's psychology to understand their requirements better, what they need to enhance their career journey, and where healthcare institutions can play a crucial role in ensuring they maintain a healthy work-life balance.
Better Work-life Balance
Work-life balance is necessary to sustain in the longer run for any organisation. The nursing profession has long and tiring shifts, which becomes impossible to manage in times of crisis. Hence, it is a must that healthcare facilities focus on maintaining the work-life balance of their employees.
Competitive Compensation
Industry-standard compensation is a driving factor, and since nurses have many patients to manage daily, the profession needs to be rewarding financially as well.
Often nurses are paid less despite their expertise, years of experience and talent, and that's where healthcare facilities can contribute by hiring nurses as per standard pay scale. In addition, government authorities can strictly set rules and regulations compelling employers to offer compensation as per industry standards.
Upskilling & Better Training
Healthcare is continuously evolving, and numerous technologies are making their way into the sector. Hence, if the nurses are well-acquainted with newer technologies and know how to use them, they will eventually take patients' experience to another level, becoming beneficial for the industry in the long run.
Offering upskilling and career advancement opportunities to nurses will become a valuable practice for healthcare employers as well.
Health In Great Shape
Since our entire healthcare system relies on nurses to deliver first-hand patient care, it is also critically important that their physical and mental health is intact and in good shape.
Nurses working under immense stress and for long hours may end up deteriorating their health. Additionally, healthcare institutions can ensure a safer work environment by keeping the best hygiene practice in place and giving nurses a much-needed break to revive.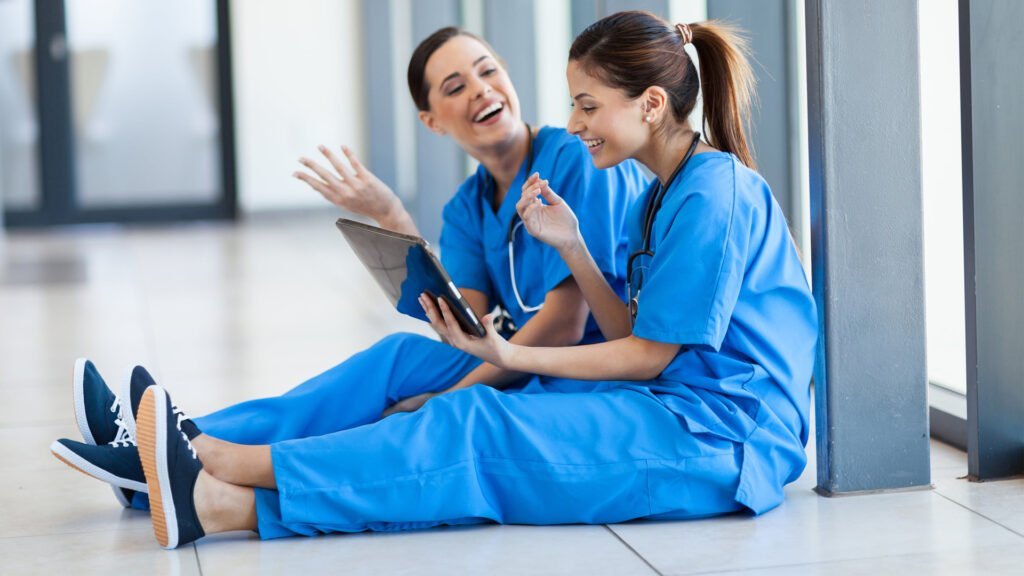 Sufficient Workforce
A sufficient workforce can help institutions deliver better patient care and drastically reduce burnout among nursing professionals. Healthcare institutions can hire on-demand nurses during any emergency, rush days or even festivals when most of the staff is on leave. This will ease off the additional burden off the shoulders of existing nursing staff.
Additionally, adequate staffing can avoid burnout and stress among existing healthcare employees, especially during a crisis.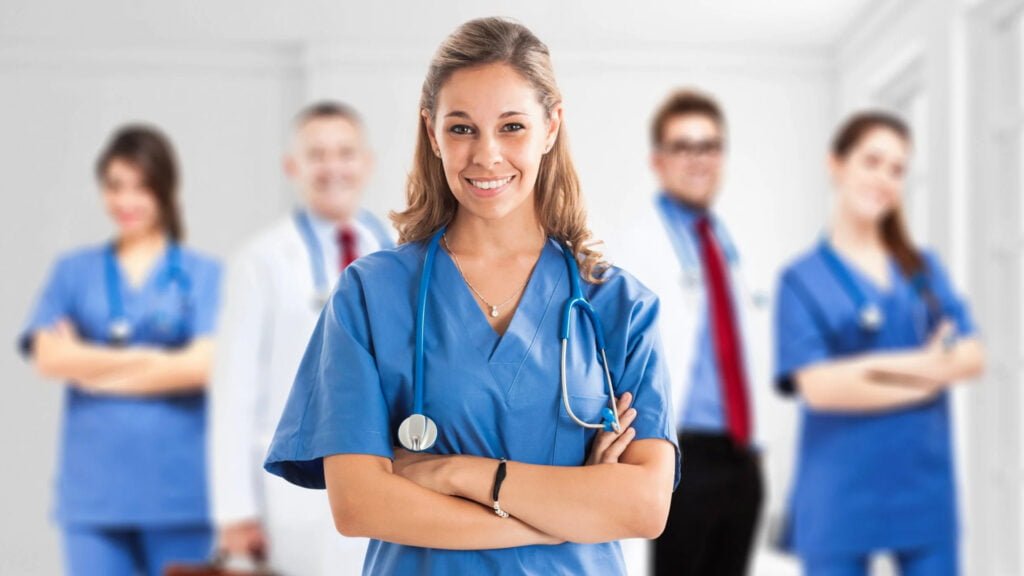 Conclusion
The goal of nurses' empowerment is achieved when there is increased workplace satisfaction among the nursing staff with the right mindset to work and when they are able to motivate themselves and those around them.
If you are a healthcare institution looking to hire talented nurses, then Jobizo is the platform you need. Jobizo is India's first healthcare HR-tech platform for flexible workforce, and home to qualified on-demand nurses.
Whether you need nurses for emergency requirements or to empower your existing nursing workforce, Jobizo can help you fulfil all your staffing needs.
You can hire qualified nurses through Jobizo without any concerns about the background check and screening hassle, and make your healthcare institution stand out in patient care and administration.
Jobizo is India's robust response to the staffing crisis, a transparent platform where you can post jobs and hire nurses in a hassle-free manner. All you have to do is sign up as a healthcare employer on the web app or book a free demo to know more about our services.